WHAT'S IN THE BOX?
Your new GTR Bamboo Street
Fast charger
R2 Remote, leash, remote case and charging cable
Accessories carry case
Y tool
Spare screws set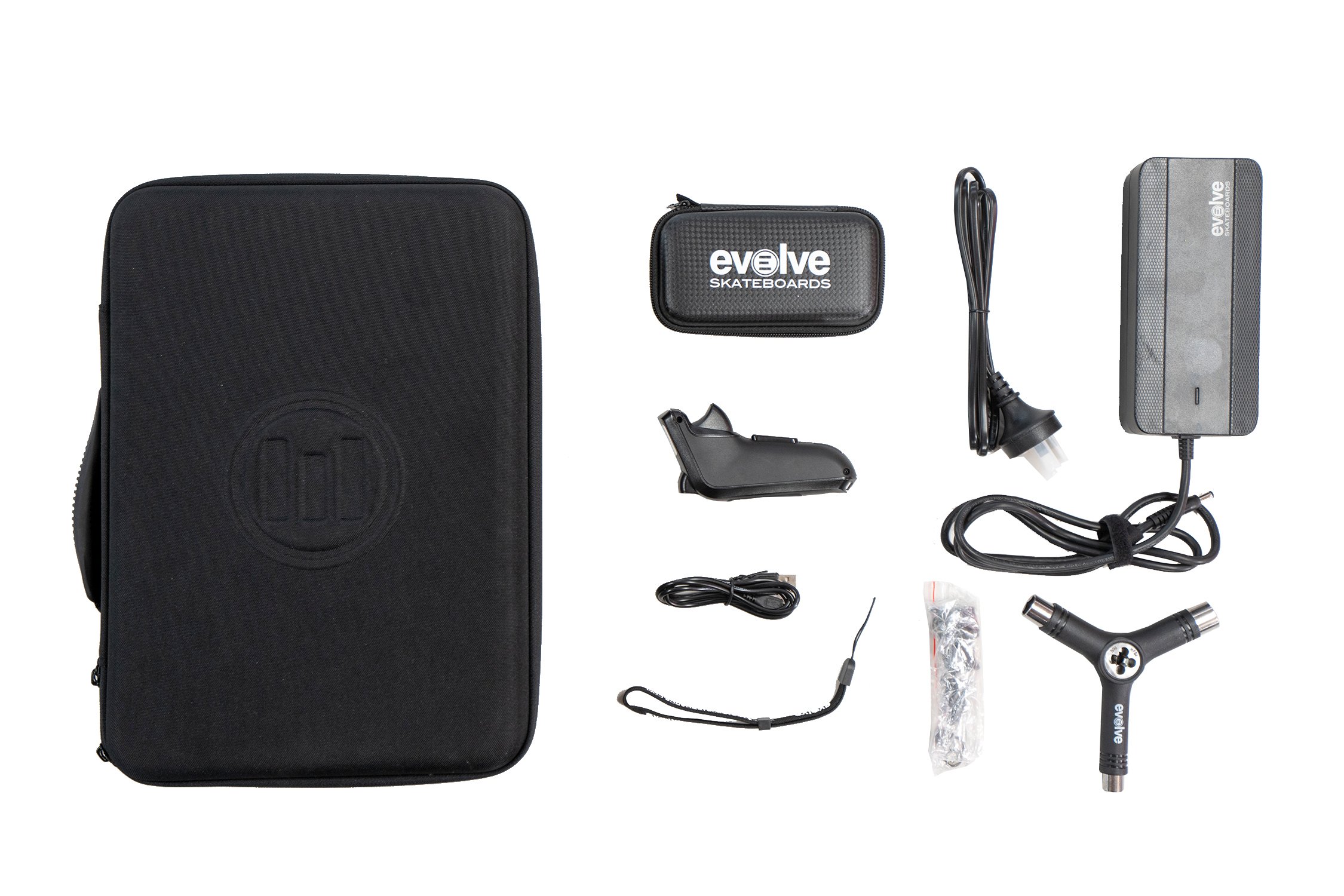 What Are Riders Saying About The GTR All Terain
100%
of reviewers would recommend this product to a friend
| | |
| --- | --- |
| Quality | |
| Performance | |
| Technology & Features | |
| | |
| --- | --- |
| Quality | |
| Performance | |
| Technology & Features | |
Purchased this as a gift for my Son
The look on my sons face when he received this item as a gift was priceless.
| | |
| --- | --- |
| Quality | |
| Performance | |
| Technology & Features | |
Very good. some issues
Alright, mint board, good power, good charge, great battery if you use it right.
The board feels mint, trucks are good. i have snapped front trucks before.
For any rough riders. I have street wheels but ride on the road. I'm pretty aggressive rider and the board has held up alright. I've snapped a few belts. the wheels have a few chunks from stones at 42kph. Battery doesnt last as long, I do abuse gtr mode. Does get hot on a hot day with a lot of hills. if you are good to your board itll be great back. I ride mint 40km roughly everyday for 6 months. had a bearing go. but all skateboard stuff. well reccomend, wish the price was cheaper. other boards are catching up, the motor size here is unmatchable though
| | |
| --- | --- |
| Quality | |
| Performance | |
| Technology & Features | |
One amazing machine
Where to begin? Evolve has spent 10 years perfecting their product and their flagship end result to date is beyond spectacular.
The deck has great flex, it really feels like the kind of longboard I used to regularly ride. The wheels are so grippy and smooth, they roll over everything, most pebbles aren't really on the radar anymore. The precision bearings make a noticeable difference too. The trucks are made for endless carving, the forge process makes me feel much safer when it comes to their durability and the bushings are bouncy. I look forward to checking out the different kinds of bushings just released. The motors chew through hills at high speed without a morning coffee. With all this combined the ride is smooth, responsive, fast, yet gentle where needed. The brakes and acceleration are everything that an Evolve GT owner has been wishing for when owning one: much more gradual and smoother which feels super safe yet still gets you to a full stop in no time. In fact, all the electronics have been updated to include more functionality like a speed limiter (for anxious parents) and a remote battery saving mode which is a blessing.
The range is as advertised which is insane to me living in a city full of hills. I did a monstrous ride the day before yesterday and got stuck on 0% battery up on a massive hill, the board kept going for a further 1.4k on the flat before reaching the downhill point, and using the regenerative braking I got 5% back out of it which then boosted…
| | |
| --- | --- |
| Quality | |
| Performance | |
| Technology & Features | |
Customers Who Bought This Item Also Bought